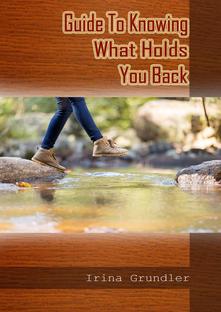 Do You Want Positive Changes, But Fear Taking Action Because You Don't Understand What Holds You Back?
Download this free guide to find out what holds back.
My free guide offers insights into identifying and removing obstacles that hold you back. You will learn:
How to find out what is a root cause of an issue you are currently facing;
​Why is it necessary to accept responsibility for creating the cause;
How to eliminate an energetic block that holds you back;
What choices and actions can help you create what you want.​
Download a free eGuide here.